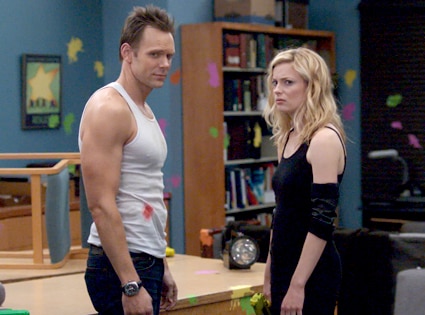 NBC
More from Watch with Kristin
Once you've conquered "Modern Warfare" and the feat of a conceptual paintballing masterpiece, there's really only one place left to go—and if you're
Community
show runner
Dan Harmon
, that place just so happens to be the moon.
If that made absolutely no sense, and we're sure it didn't,
Joel McHale, Danny Pudi, Gillian Jacobs, Yvette Nicole Brown, Alison Brie, Donald Glover
and
Chevy Chase
can and
did
a much better job at explaining what's ahead on the NBC hit's sophomore season today at Comic-Con.
Oh, and did we mention the
Community
crew totally dominated the Con today with the first standing ovation from the crowd that we've seen thus far?!