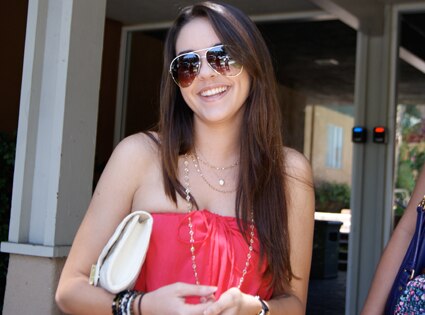 After 30 days in the slammer,
Alexis Neiers
got so used to jail beds that she had trouble sleeping in her own last night.
"I feel like I'm in a dream a little bit, it feels like I am going to wake up and be back there," Neiers told E! News exclusively today, after
being released last night. "I didn't sleep last night because of that, but it feels good to have fresh air, I haven't had that in a long time!"
The 19-year-old E! starlet was with her mother,
Andrea Arlington
, and her sister,
Gabby
, today as they went to get her nails done. It was her first time being free with her family since starting her sentence at the Century Regional Detention Facility in Lynwood, Calif., for her role in burglarizing
Orlando Bloom
's home.
The three celebrated her release last night with...